It's Time to Awaken Your Highest Potential and Create a Life You LOVE!
Do You Want

MORE

out of Life?
OF COURSE,

you do!
You
KNOW
you're
MEANT FOR MORE
...
You have a deep desire to matter and make an impact in the world, and you dream about:
✓Being Happy & Fulfilled
✓Creating a Life Full of Purpose, Prosperity, and Pleasure
✓Upleveling Your Success, Creating a Soul-Aligned Business/Career That Makes a Positive Impact in the World
✓Having MORE Time to Do the Things You LOVE
✓Making the rest of Your Life the BEST of Your Life
BUT, you just can't seem to pinpoint WHY you're not MANIFESTING THOSE DREAMS...
YOU'RE NOT ALONE!
96% of people fail when they try to better themselves
NOT YOU!
"Because of Tash's guidance and support, I'm a better businesswoman and leader. She has taught me to listen to my subconscious mind AND follow it. We've worked a lot on limiting beliefs which I feel is something that all of us struggle with at times. She's my biz coach, life coach, mentor, and a dear sweet friend that I absolutely treasure & adore!"♡
~Ginger D.
"Since coaching with Tash, my life has completely transformed. I regained my passion, not only for massage but for starting new businesses in different directions and have really grown in so many different aspects. From becoming, now a published author and having two other businesses that she really led me to, by rediscovering my passion for life. I highly recommend working with her, it will be transformative.
~Jacinda J
"Words cannot express the gratitude I feel when I think of how coaching with Tash. It has changed my life, not just for my business but for me on a personal level. I've unearthed blocks that I didn't even realize I had. Because of that, I'm finding my voice and the courage to use it. I've been hiding for so many years and now I'm ready to be seen! If you've got the chance to work with her, TAKE IT! You won't ever regret it! "
~ Catherine G.
Are You READY to Design a Life You LOVE?
Create a Manifesting Vision Board to Help You Manifest With Ease
Grab your FREE EDITABLE Canva Manifesting Vision Board Templates- twelve templates in all, to help you manifest with ease!
Get Your Free Templates NOW!
The Art of Scripting
Learn how to Activate the Law of Attraction Using This Simple Technique
"The art of scripting is one tool I use in my life to create the reality that I want instead of what I don't want, and I'm going to share with you how the 5 easy steps can help you manifest what you want too."∞Tash
This secret tool can help you manifest the things that you want in your life with ease.
Includes masterclass and pdf guide.
GET FREE ACCESS NOW!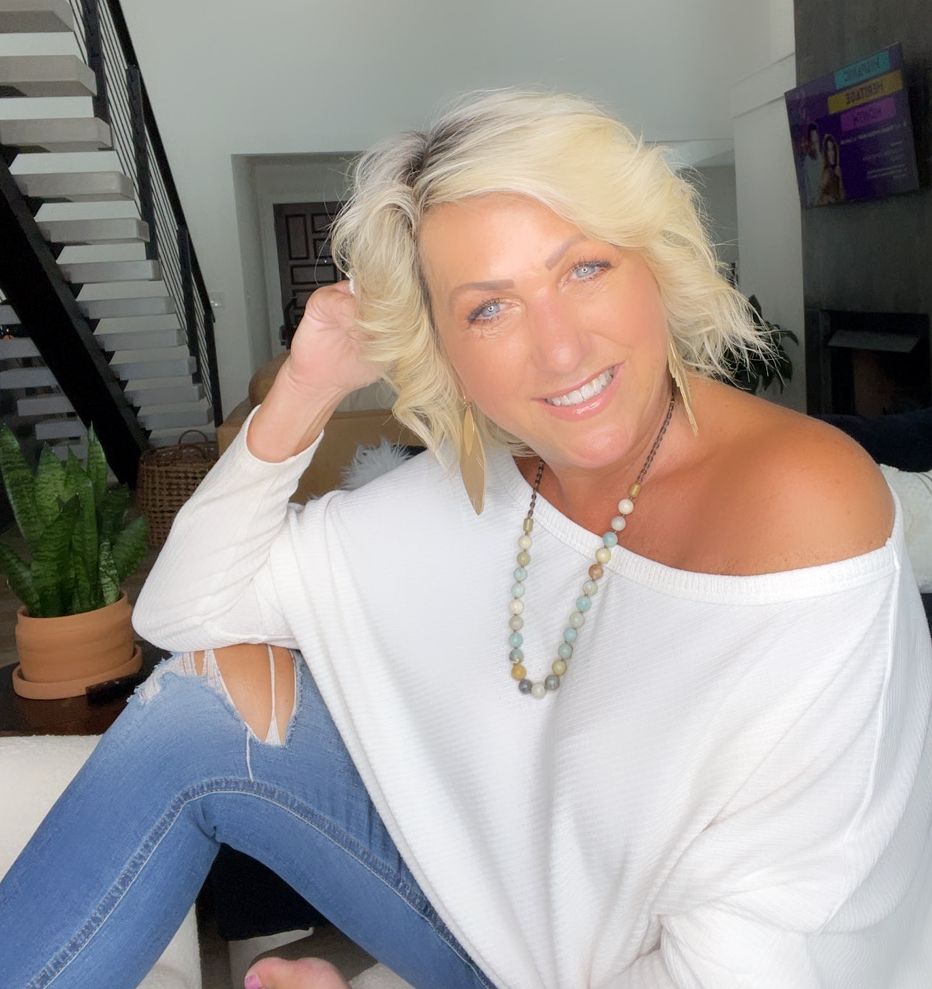 Hello, Lovely! Tash here, and I help women get results. As a Women's Empowerment, Life, and Success Coach, I'm here to empower women to transform into the best version of themselves using the power of their heart and mind, helping them to align with their purpose, activate abundance, work with the law of attraction, and take quantum leaps in their lives and businesses. 
I have helped thousands of women learn how their magical powers work and use them to transform their lives, their businesses, and design a life they LOVE, and I'm here to help you too!
Join an amazing tribe of women, and start unlocking your unlimited potential, activate the Law of Attraction, and begin living your life with power, purpose, and intention now! 
Your tribe awaits you! Join us here for free!
"I am so glad that I decided to add Tash's coaching program to my crazy life. It was something that was nudging me for years. I finally took the leap and it has been such an eye-opener! It has helped me build my confidence within myself, helped me clarify my purpose, helped me see that I am worthy of anything and everything I desire. My business is going in the direction I have been wanting it to go. I always look forward to our coaching calls because I know I'll be getting the best advice and guidance there is. The resources she provides and the directions for each activity are easy to follow and are phenomena. I can honestly say I don't know where I would be without her. She's not only a great coach but a true friend and family."
~Sophia R.
"Working with Tash has been a blessing to me. She has helped me to grow, and REALLY understand the ins and outs of being a woman I'm business. I'm not as leary as I was before. I have goals that I want to achieve, and instead of complaining about my situation, I take a breathe and ask myself what steps do I need to take in order to get those things done. Tash gives you all the tricks of the trade mixed with a little bit of tough love. She is an inspiration to me and many others. I'm so happy and proud to have worked with her. I would recommend her to anyone!
~Camille G.
"When I was introduced to Tosh I had sold my business and felt like I had lost my identity and didn't know where I was going in life. I had quit dreaming I had no goals, and didn't even know what my hobbies and talents were. Tash helped me to start dreaming again. She helped me help myself. She's always positive encouraging and helped me find my confidence again. She became my support system that I needed to move on in life, and I looked forward to our calls each week. I could not have done this without her! if you need a great support system or need to find direction in life working with Tash is for you. It's well worth your time and investment. Don't forget to dream and go for those dreams."
~ Brenda J.
It's Time to Live Life On Purpose and With Purpose.
You are Meant for More.
Feminine Frequency Code™
Join an amazing group of women who are on a mission and purpose to learn how to manifest a beautiful life and business by mastering their mindset and activating the Law of Attraction with power, purpose, and intention. 
Link arms with like -minded women NOW!